More Website Templates at TemplateMonster.com!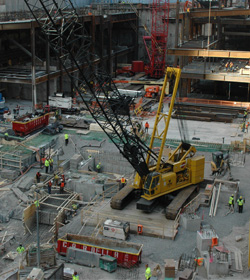 Welcome
SanMech (Pvt) Ltd has been providing heavy and light machinery hiring services to the Sri Lankan and overseas construction companies for a long period of time. We have gained an outstanding reputation for the reliable, high quality machinery and for the exceptional customer service.
SanMech (Pvt) Ltd offers a diverse fleet of machinery which includes cranes, concrete pumps, loaders, trucks, generators, air compressors, hoists, batching plants, and many more. SanMech is constantly upgrading its machinery fleet to be the best, latest machinery fleet in Sri Lanka. SanMech has strong environmental concerns too. It always gives the utmost priority to keep the fleet to be in compliance with government's emission regulations.
All these machineries and equipments are available for hire to any organization at very attractive rates, in long term and short term basis.

Our aim is to provide the best quality service to all our customers. Call or email us to learn how Sanmech can satisfy your daily, weekly and monthly heavy and light machinery rental requirements.